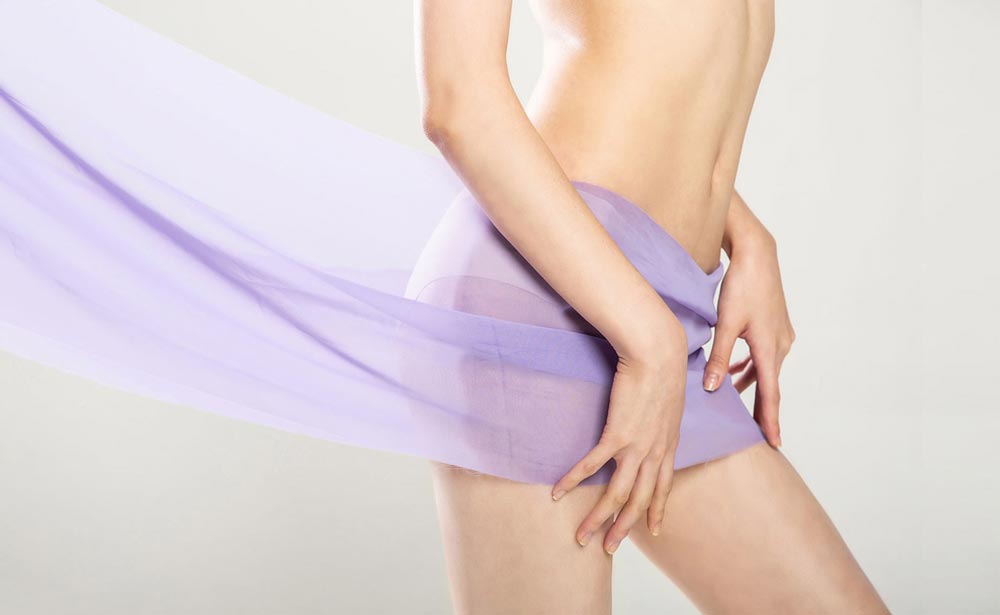 Cellulite
Cellulite, also known as orange-peel skin, is a condition in which the skin has a dimpled, lumpy presence.
It occurs when fat deposits push through the connective tissue beneath the skin and usually affects the thighs and buttocks (yet can also occur in other areas).
Almost all women (and some men) have cellulite, stemming from genetic predisposition, hormonal changes and weight gain.
As Social Media drives us to appear picture perfect (at any cost), individuals turn to exercise and strict diets in a struggle to pursue their ideal body image.
Unfortunately, sometimes, a change in lifestyle is just not enough, and stubborn fat or loose skin just won't budge.
According to the American Society for Aesthetic Plastic Surgery, the most promising ways to combat cellulite are Cryoliposis treatment, RF treatment and laser treatment, causing the body shaping and skin tightening market to gradually grow by 16.3% through 2020.
WHAT ARE BODY CONTOURING PROCEDURES?
The elastic properties of the skin and its ability to shrink and adapt itself around the reduced body mass depend on factors such as age, body region, genetic predisposition and sun damage. Even in young people with good skin quality, expanded skin is able to contract only to some degree. Therefore, following significant weight loss most individuals have excess, hanging or empty skin or redundant skin folds in many areas of the body. Post-weight loss surgery involves contouring of the abdomen, breasts, trunk, back and chest, and lifting of the buttocks, thighs, upper arms and face. The results are usually dramatic and have substantial functional and aesthetic benefits.


WHO ARE GOOD AND POOR CANDIDATES FOR POST WEIGHT LOSS BODY CONTOURING?
Good candidates are individuals who are healthy, physically fit and exhibit a stable body weight at least a year following weight loss. Poor candidates for surgery include patients with chronic diseases and concomitant medical problems, smokers and psychologically unstable people. Malnourished people with nutritional deficiencies can be at risk for poor wound healing, wound infections and overall postoperative fatigue or depression and are not considered good candidates for surgery.


WHAT ARE THE TREATMENT OPTIONS AFTER MASSIVE WEIGHT LOSS?
The aim of body contouring surgery after weight loss is not just removing redundant skin, but reshaping and sculpting the remaining tissue. Two or more regions can be addressed at the same time. Procedures sequenced, in approximately six month periods, enable complete healing with physical and emotional recovery. Only a surgeon well-versed in a variety of techniques used in body contouring can choose the right sequence and combination of procedures for optimal results. According to anatomical predispositions and personal preferences we prepare an individualized treatment plan for every patient.

Specifically, for patients after massive weight loss, the risk of complications such as wound dehiscence, infection or seroma formation is significantly higher than average. Having realistic expectations is crucial for post-weight loss surgery. Body reshaping after significant weight loss will remarkably improve your body contour, but it cannot be done without making multiple scars and without experiencing significant downtime.
Commonly performed procedures after weight reduction are:
- breast lift (Mastopexy)
- breast lift with breast enlargement (Augmentation mastopexy)
- male breast reduction (Gynecomastia)
- abdominoplasty
- upper arm surgery (Brachiplasty)
- thigh lift
- buttock lift
- facelift

WHAT IS A LOWER BODY LIFT?
The lower body lift also known as a belt lipectomy or circumferential abdominoplasty, is a combination of abdominoplasty with buttock and thigh lift. During the procedure the incisions are made all the way around the torso in a belt-like fashion. Excess skin and fat are removed to reshape the abdomen, hips, thighs and buttocks. In the front, as for a standard abdominoplasty, the muscles of the abdominal wall are tightened back together in the midline to restore hour-glass figure.

A lower body lift is usually performed in general anesthesia and due to the extensive nature of this procedure one or two night stay at the clinic is recommended. Pain is controlled with intravenous and later oral analgesics. After the procedure compression garment is applied and should be worn for at least three weeks, except for showers which can be taken after a couple of days. Numbness, bruising and general tiredness is common a few weeks after surgery. Lower body lift is an extensive operation and has significant downtime and recovery. At least 6 weeks off exercise and strenuous activities is recommended. You will need to enlist the help with some activities during the immediate postoperative period.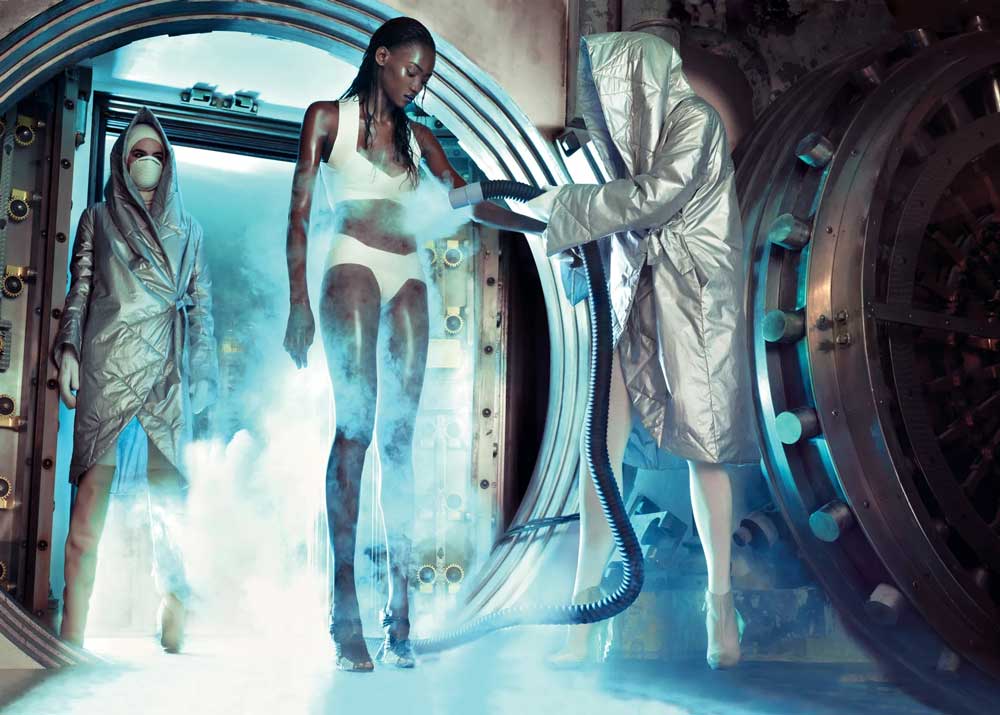 What is cryolipolysis?

Cryolipolysis, commonly referred to as fat freezing, is a nonsurgical fat reduction procedure that uses cold temperature to reduce fat deposits in certain areas of the body. The procedure is designed to reduce localized fat deposits or bulges that do not respond to diet and exercise. It is not intended for people who are obese or significantly overweight. The technique has been patented under the name CoolSculpting™.


What areas of the body are best suited for cryolipolysis?

The Food and Drug Administration has approved cryolipolysis to treat fat deposits beneath the chin, upper arms, inner and outer thighs, abdomen, hip/flank ("love handles"), upper back ("brassiere rolls"), lower back, and underneath the buttocks.


How is cryolipolysis performed?

The procedure can be done in a doctor's office or outpatient clinic. The size and shape of the fatty deposit is assessed and the area to be treated is outlined with a skin-marking pencil. Patients are awake during the procedure.
A handheld device called an applicator is used to freeze the layer of fat cells (adipocytes) underneath the skin. First, a gel pad is applied to the area to protect the skin. Next, the fatty bulge is suctioned or vacuumed into the applicator's hallow opening. You will feel a tugging or pulling sensation as suction is applied. These sensations, intense cold plus other possible sensations – tingling, stinging, aching, cramping – lessen after 5 to 10 minutes as the area becomes numb during the cooling down process. The fat layer is gradually cooled to the target temperature of between 30.2 and 39.2 degrees Fahrenheit.

It takes up to one hour to treat an area. After the area is treated, the applicator is removed. The area may be massaged for 2 to 3 minutes to assist with the breakdown of the fat cells.
How are fat cells destroyed?
The technique is based on the finding that fat cells are more susceptible to damage from cold temperatures than other cells, such as skin cells. The cold temperature injures the fat cells. The injury triggers an inflammatory response by the body, which results in the death of the fat cells. Macrophages, a type of white blood cells and part of the body's immune system, is "called to the injury location," to rid the dead fat cells and debris from the body.

How much localized fat can one expect to lose from cryolipolysis and when will I start to notice results?
Studies have shown an average fat reduction of between 15 and 28 percent at around 4 months after initial treatment. However, you may begin to notice changes as early as 3 weeks after treatment. Dramatic improvement is noticed after about 2 months.
What are the advantages of cryolipolysis?


No surgical incision is required.

It is a low risk procedure. There is no risk of infection.

The procedure can be performed on an outpatient basis.

Patients do not need to be sedated or anesthetized before undergoing the procedure.

More than one area of the body may be treated in a single session.

Most people can resume their normal daily activities immediately after treatment.

The procedure can be performed on people of all ages.

There is no damage to nerve fibers, blood vessels, muscles, or lasting damaging to skin in the treatment area.

Fat cells that have been damaged or destroyed are permanently removed from the body.

Patients may experience an increase in self-esteem due to an improvement in their appearance.


The QM Medical Solution
There are many solutions on the market, yet unlike the invasiveness of surgery and the harshness of chemicals, FocusRF harnesses the power of science naturally heating the skin, inducing collagen contraction and creation, kicking the body's own healing mechanism, and generating natural, long lasting looking results, with no downtime.
This
non-invasive skin smoothing platform is suitable for a wide range of body types and areas, treating a wide range of conditions in one, impactful tailored-made session, all while focusing on simplicity of treatment and providing exceptional ROI.
Experience a new level of control with Skin Tight powered by FocusRF technology.
Utilize 5 different frequencies to dial-in the depth of energy penetration heating specific
skin and tissue layers achieving Fat Reduction, Skin Tightening, Cellulite and Wrinkle Reduction.
470kHz – Deep heating
1 and 2MHz – Medium deep heating
4 and 6MHz – Superficial heating and penetration
Courtesy of Concita Muneratti,Luigi rizzi, MD - ltaly

Courtesy of Connie Casad, MD -Dallas,TX

Courtesy of Connie Casad, MD - Dallas, TX

Courtesy of Concita Muneratti, Luigi rizzi, MD - ltaly
Related Products
Body Shaping can be found in the following platforms: