Permanent hair removal for all skin types and all hair colors!
It is a revolutionary approach, rather that bombarding your skin with high amounts of damaging energy. SHR fires multiple shots but at low Joules, in doing so it gently heats the hair follicle to the heat needed and the most you will feel is warmth and a tingling sensation, some clients comparing it to a warm massage. SHR also utilizes In-Motion technology, where the hand piece is always in motion over the skin.
MP1. MPT™ (Medical Pulse Technology, Advanced OPT)
Delivers the right pulse and fluence for each application. The result is consistent and reproducible results for physicians and their patients.
1.
AFT (Advanced Fluorescence Technology) = Optimal Spectrums for a board range of Therapeutic Combinations (650-950nm)
2. FCA (Fluence Calibration Automatically):
Combining the level of Customized Power Supply + Brand-new Japanese Capacitors + UK Superior Xenon Lamp + Pure Sapphire Crystal + Intelligent Software, gradually heating the dermis to 45 °C via a pulsed stacking method, creating strong enough energy by single pulse to distribute the efficient light of 650-950nm to reach the target tissue!
3. Powerful & Durable Xenon Lamp from Germany: with a life span of 500,000 shots!
4. Intuitive and Intelligent Operation Interface (16 Languages in one system)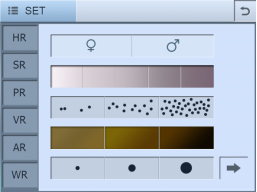 5. iButton, durable data logger, More Smart than ever!
It simply helps monitor and log shooting data of Xenon Lamps flashes, helping to ensure integrity throughout the manufacturing process and chain distribution.
6. HS-PCT™ (High-Speed Pre-Chilled Technology).
a. The high fluence Pre-Chilled Technology applies a cooling mechanism to chill the skin before and during treatment, increasing treatment efficacy and patient comfort.
b. 4 Liters Water Tank + 3*Radiators + 6*Fans + 60W Semi-conductors ensurethe great refrigerating capacity of handle, and makes the contact skin still -2°C~ 0°C even after a long working time.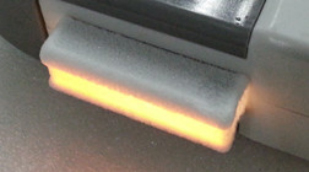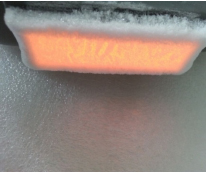 Item

IPL+E-light

Model

QM-100

IPL Peak Power

2000W

Wavelength (Spectrum)

650-950nm

Energy Density (Fluence)

1-26J/cm²

Spot Size

15*50mm

Pulse Duration

Single Pulse

Cooling

Continuous Crystal contact cooling(-5℃~1℃)

Air cooling

Closed water circulation cooling

Stand-by Working

20 hours

Display

10.4" True Color LCD Touch Screen

Electrical Requirements

110/230VAC, 15/20A max., 50/60Hz