Irradiated by a specific wavelength of cold source laser, it targets the subcutaneous fat layer to temporarily damage the cell membrane of fat cells. The fat in the cells overflows into the intercellular substance and is metabolized out of the body by the human lymphatic system. The volume of fat cells is reduced to achieve self-cultivation.The effect of shaping.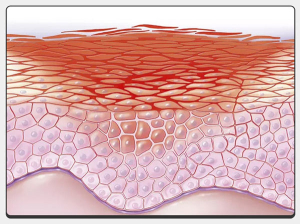 Cryo plate (Non-Vacuum Cryo)
Cryolipolisis is an unique non-invasive method for the selective reduction of fat cells with controlled localized cooling.This fat freezing Crystallization procedure makes fat cells under a process "apoptosis". Non-vacuum application deliver a great comfortable cooling treatment without oedemas, bruising and skinniness caused by suction of cryolipolisis vacuum cup.
6D LASER +4 SEMICONDUCTOR WATER CIRCULATION REFRIGERATION BOARDS +MICRO-ELECTRICITY FUNCTION
6 imported laser lights,maintaining the original 6D function;

4 refrigerating plates, 8 refrigerating slices, the lowest temperature is -10 degrees,it can work continuously without shutting down and rest;

EMS micro-electricity function, targeted to accelerate cellulite metabolism;

The freezing plate can work at the same time, and can work separately;

Taiwan MW genuine power supply;

Semiconductor water cycle refrigeration system, stable heat dissipation system; 3.5L water tank;

The output of various medical modes of microelectronics to the working principle of human body bionics and is safe and effective.
| | |
| --- | --- |
| | |
| | |
| | |
| | |
| | |
| | |
| | |
| | |
| Working temperature 5℃-40℃Working humidity | |
| | |